Ultrasonic Level Monitor – LoRa Sensor
The Ultrasonic Depth Sensor provides highly accurate depth measurements for a variety of applications. Use this device to measure fill-levels in holding tanks of honey, oil, wastewater, and more! With up to a 10-year battery life and extreme durability, this device is perfect for outdoor and industrial use.
This device connects over the LoRa network (additional setup required).
This product is sold out due to popular demand. If you are interested in buying the product, please fill the form below and we will notify you when it is back in stock. Thanks!
The Ultrasonic Depth Sensor delivers extremely accurate depth measurements, within 1% of the detected range. Adaptable to several harsh environments, this non-contact depth level sensor is suitable for detecting the depth of corrosive and non-corrosive materials in ranges of up to 10 meters.
Seamless integration with our dashboard allows you to gain real-time data to manage your inventory and prevent leaks, floods, spills, and more! Set up custom alerts by SMS, call, and email to prevent errors and safely monitor chemical, water, and/or agricultural resources like grains and honey.
Additional information
OperatingTemperature

-30°C to +65°C

Dimensions

15.61cm x 7.1cm x 6.95cm

Depth Range

0.3m to 10m

Accuracy

within 1% of the detected range

Case Enclosure

IP67 (weatherproof, ultra-rugged, durable)
No contact detection, safe for monitoring corrosive liquids

Mounting

DIN rail, wall, or pole

Battery Life

Up to 10 years

Compatible with

all US915 and EU868 LoRaWAN regions across North America and Europe
Check Out Our TUNDRA Temperature Sensor!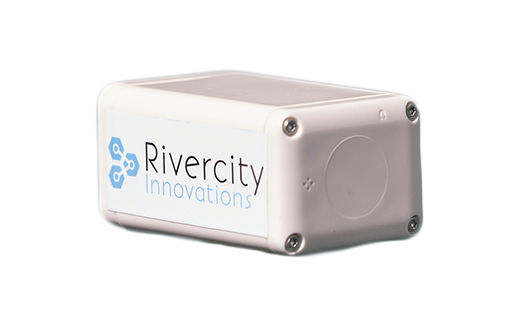 Easier to call us? We can answer your questions and take your order over the phone. Call us at 1-306-986-8888!