Our easy to use app lets you monitor your assets from anywhere.
No download required! Simply navigate to app.beesecure.ca on any phone or computer.

Track
your asset's location, speed, direction

Alerts
Email/SMS alerts for theft or intruders

Monitor
Doors and gates opening/closing

Geofence
Alerted when entering/exiting a specific area

Device Status
View temperature and battery status

Law Enforcement
Information sharing (optional)
The app is free to use. Only pay when you add a device to your account.
Check out the many great features our app has to offer!
Asset Map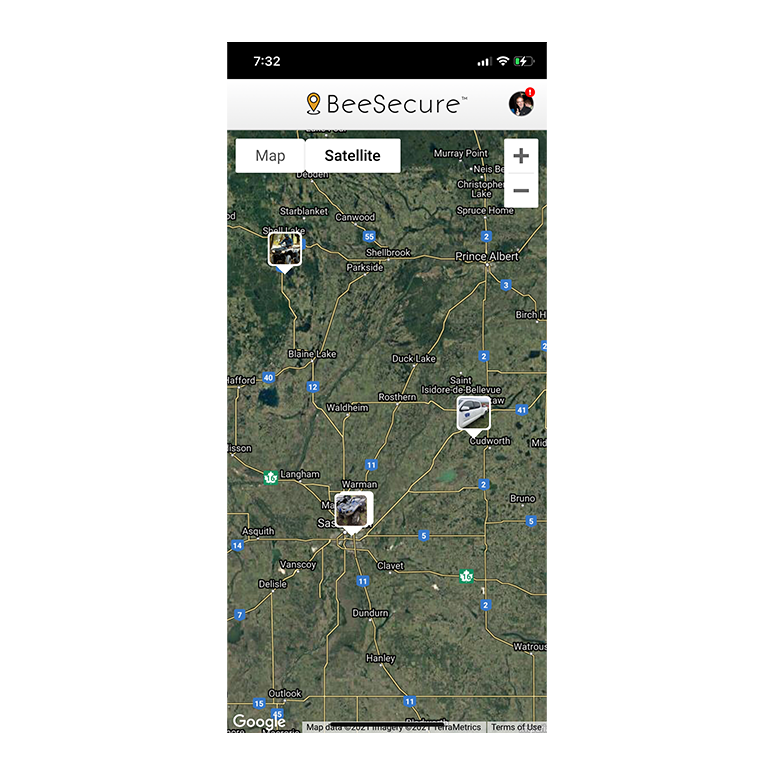 Shows the current location of all your assets and devices.
Breadcrumb Map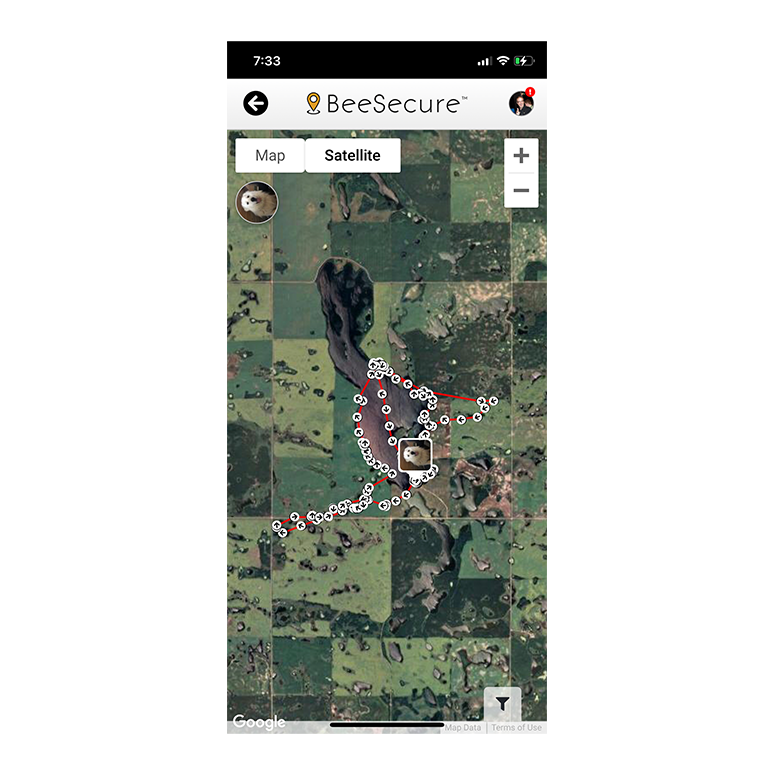 See exactly where your GPS tracked assets have traveled. Filter by date and time.
Configurable Alerts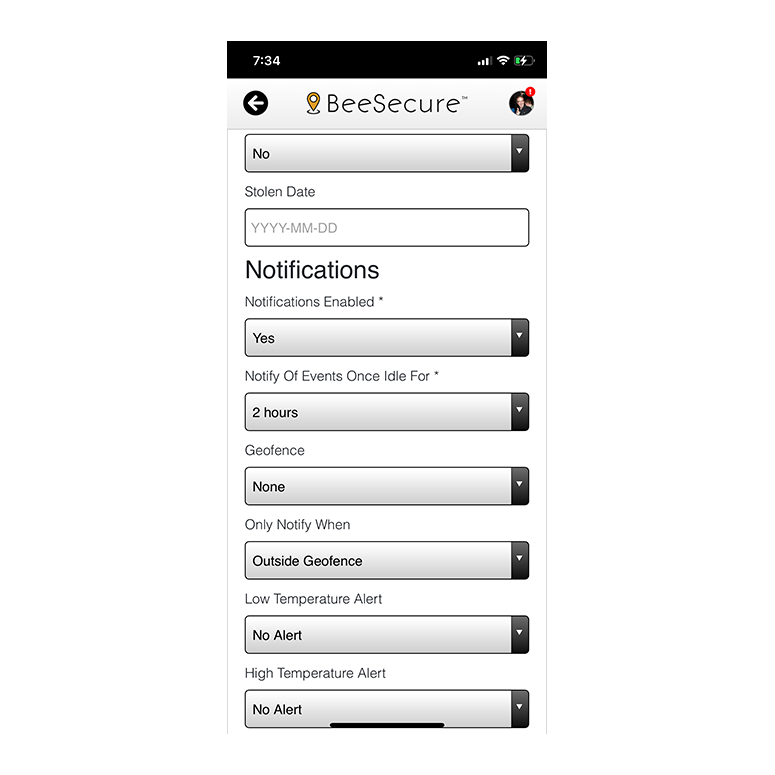 Set time of day and use geofences to limit false alarms.
Detailed Information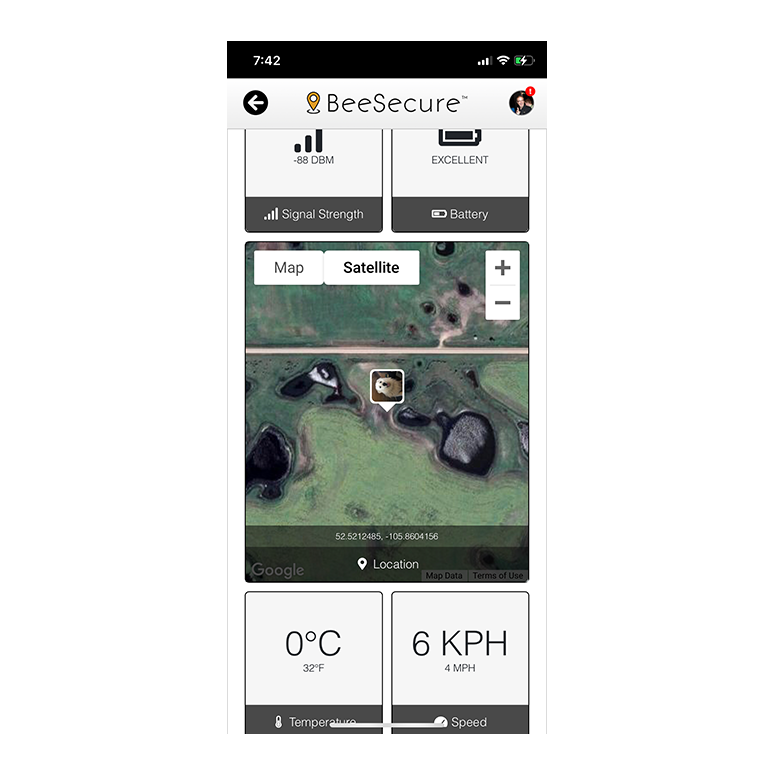 View information about your devices such as location, speed, direction, and temperature.
Geofences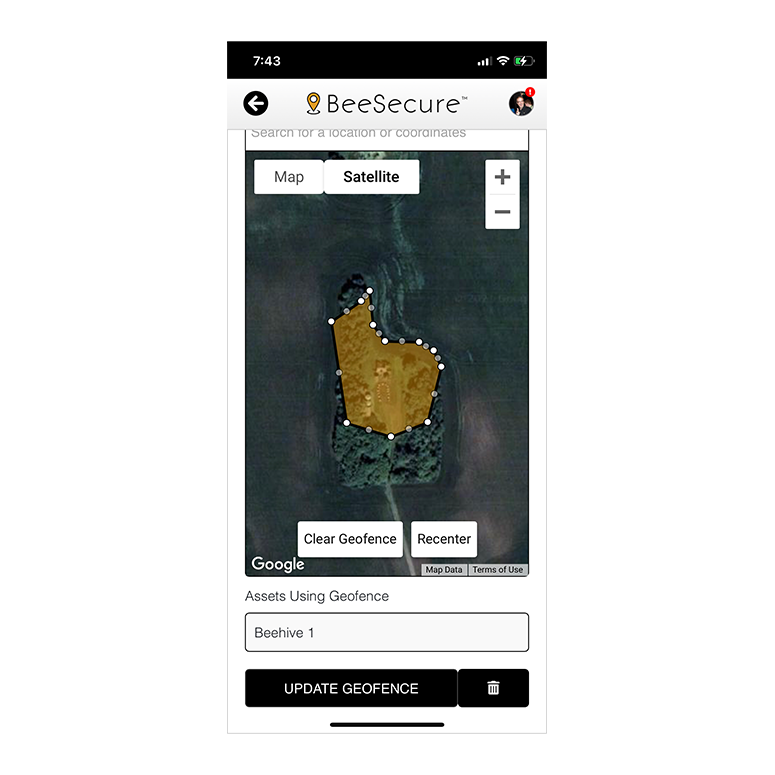 Draw an area on the map and only be alerted if your GPS tracker exits or enters this area.
Asset Management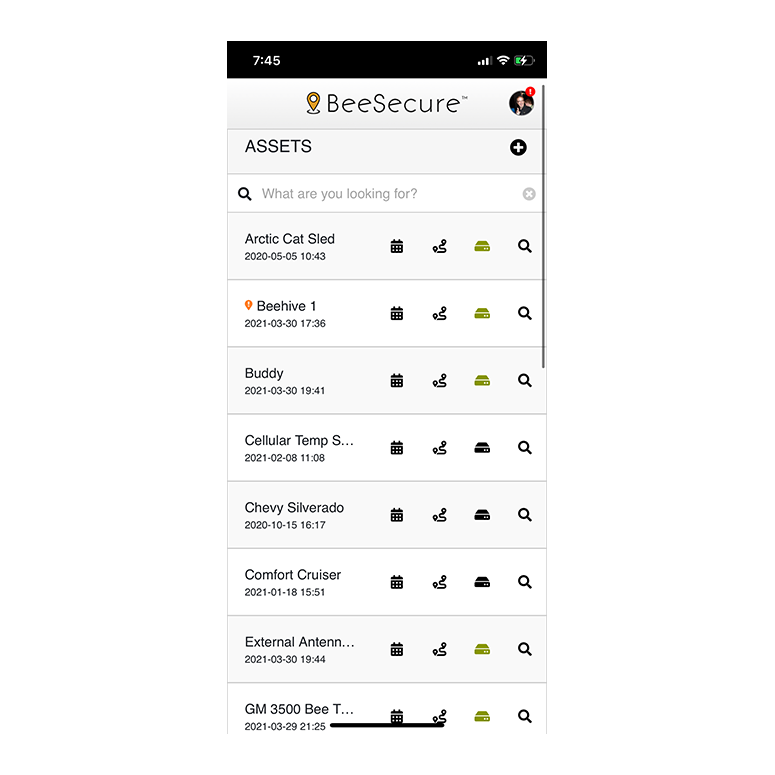 Manage which GPS trackers and sensors are paired with your assets
You can even have one tracker and change which asset you use it with!
Detailed Event Tracking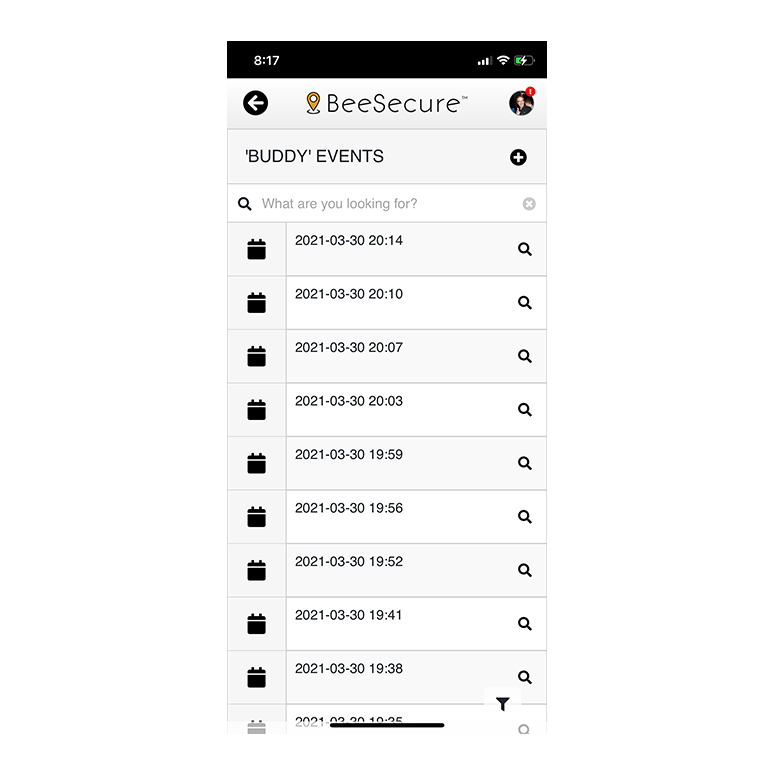 View a list of movement events (GPS tracker) and doors opening/closing (door sensor)
User Management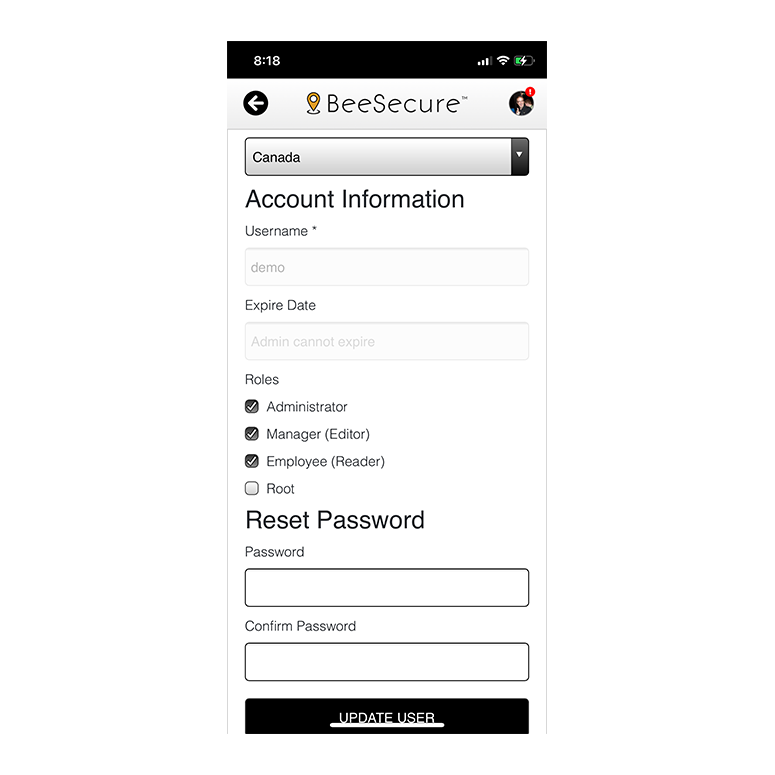 Give friends and employees their own login to your account. Various levels of permissions are available.
Notification Contacts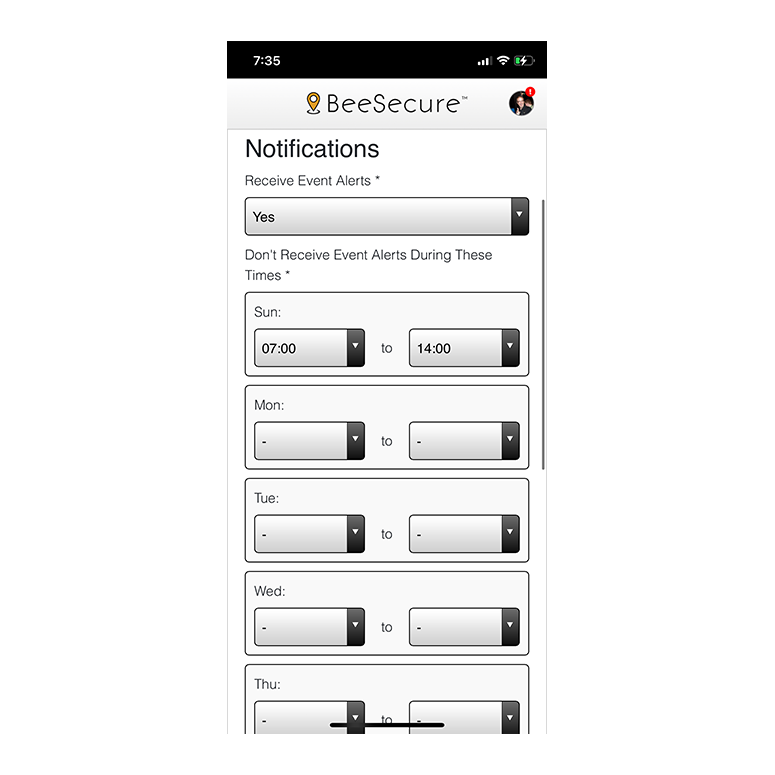 Add as many contacts as you want to receive text message and email notifications.
You can enable/disable text message and email notifications individually per contact.
Law Enforcement Integration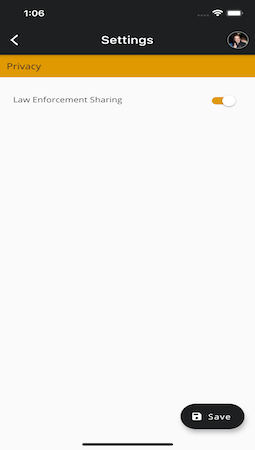 Law Enforcement Integration
Optionally, give law enforcement access to the location of assets that you mark as stolen. Then when you call 9-1-1, they can quickly track down your asset for you.
Only available in some regions. Contact us for details.
Billing Overview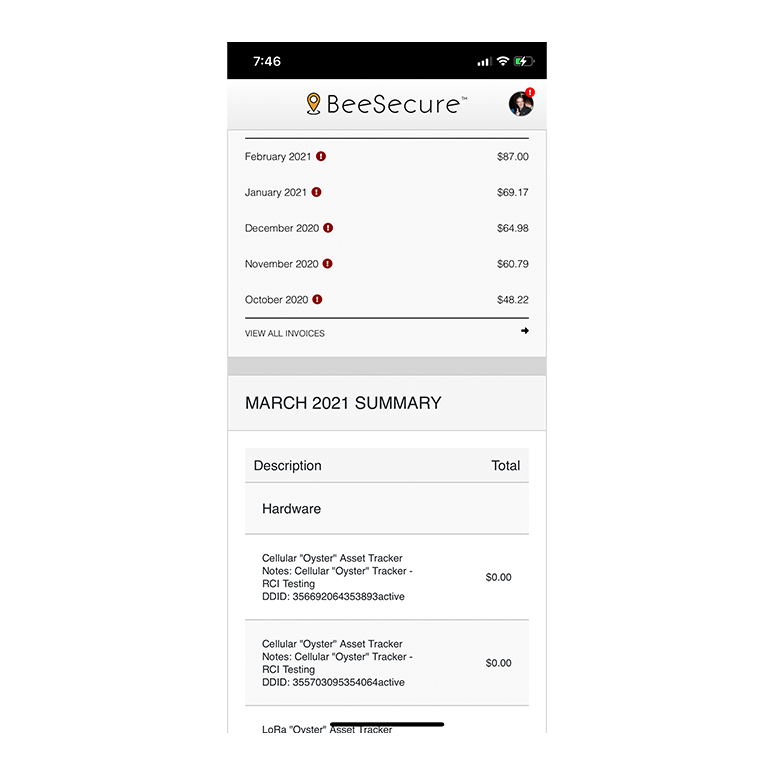 No surprise charges. Ever.
All assets billed on one invoice from as low as $3.99 per month, per device.
Account Usage Summary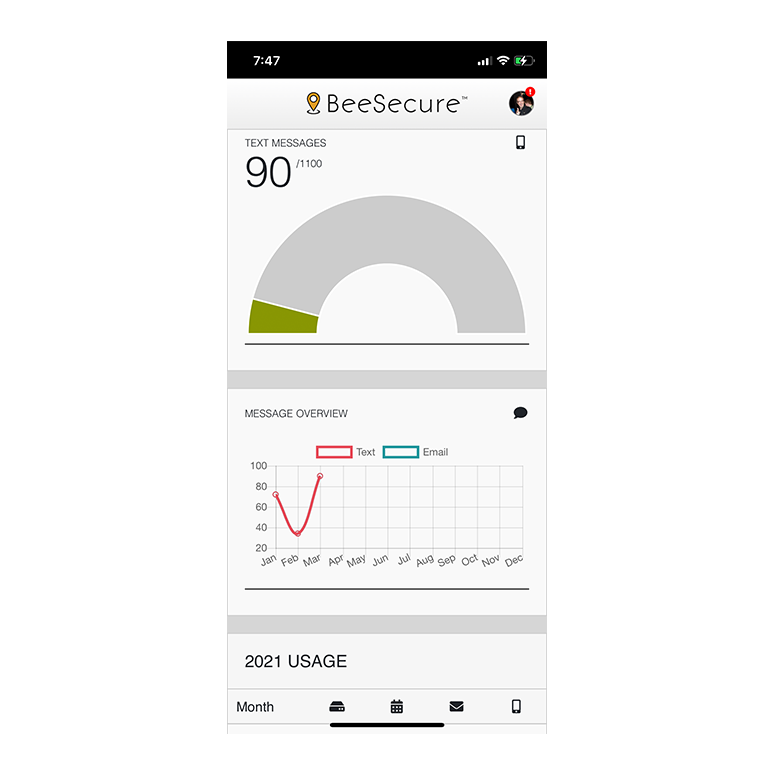 View how active your assets have been each month.
24 HR Monitoring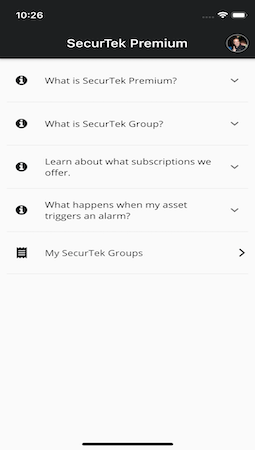 Optional 24 hr alarm monitoring of assets.