GPS tracking for business or personal equipment
Powersports | Company Equipment | Trailers | Freight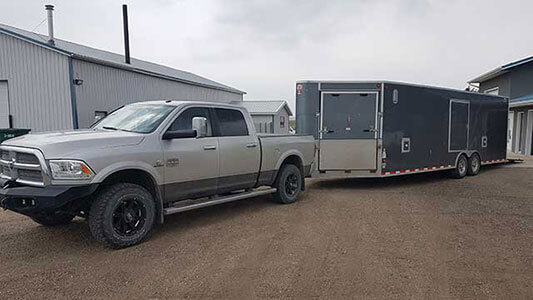 Our GPS trackers can easily be hidden on any recreational vehicle, with no complicated installation or power source required. Perfect for tracking corporate equipment, construction site assets, expensive tools like generators, ATV's, snowmobiles, utility trailers, boats, vehicles, smaller fleets, or side-by-sides, the tracker can easily be hidden under the seat, in a storage compartment, and even zip-tied or screwed to equipment. Since the tracker is completely weatherproof, it can be exposed to water. Don't worry about having to change the batteries very often – your tracker can last years on a single set of batteries. See our battery life calculator for details.
Unique to our product, we have tested our trackers to -40 C in rugged northern conditions.  Some models also report temperature with their GPS data.  No cellular coverage in your area?  We have LoRa solutions to solve your problem.
Contact us for large commercial or government quotes, we have deployed our award wining solution for entire Rural Municipalities and counties.  We can also tie our solution to local law enforcement so your rate payers can benefit from reduced crime and peace of mind sleeping at night, knowing your assets are protected.