Innovative Solutions, designed for you
BeeSecure delivers GPS tracking and data collection solutions, using LoRa and cellular networks.

From ATVs, snowmobiles, boats, and side-by-sides through to corporate equipment including expensive assets, forklifts, skid steers, construction job assets, and more, our solution not only helps prevent theft but tracks the location of your dispersed equipment.  No complex installation or power setup is necessary – the tracker can go anywhere such as under the seat, in a toolbox, or anywhere else out of sight.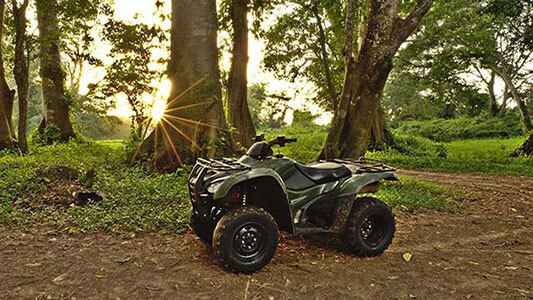 Our original name came from founder Jeff Shirley's need to protect his beehives at Blue Heron Gardens apiary.  While we are much more than that today, our core product still serves apiaries.  The GPS trackers can be installed right inside brood boxes to alert you when beehives are stolen or moved.  They monitor speed, direction, altitude, GPS, and even temperature. Use the trackers for your HuumerBee forklift, bee trucks, and other expensive assets to ensure trucks follow routes and service bee yards in a timely manner.  Call us for custom solutions tailored around your large apiary or pollination requirements.
Volume pricing and reduced monthly fees are available for commercial beekeepers and pollinators.  We also offer a 3-month plan for seasonal tracking only (for example; pollination in February through April).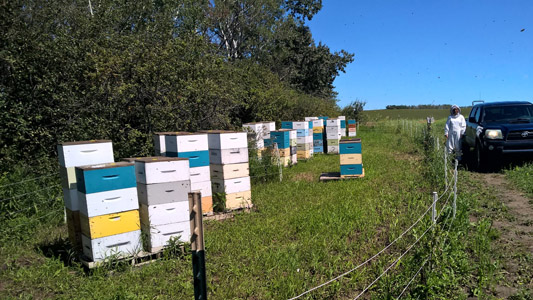 Our newest product just in time for worldwide shifts to bicycle commuting as a result of COVID-19. The BeeSecure Bike tracker offers GPS tracking and theft prevention specifically for your bike – whether it's a commuter, mountain bike, road bike, or just a favourite easy rider.  Its features include long battery life, temperature data collection, route tracking, rugged all-weather enclosure tested to -40C,  and enclosure options designed with the bike owner in mind.  Bike lane heat maps can be generated for municipal governments trying to better plan their integrated bicycle commuters using factual data.
This new tracker, engineered and manufactured by us, comes in LoRa and LTE-M, ready for cities worldwide and perfect for municipal government green projects or COVID-19 conversion to bicycle commuting initiatives.  Coupled with its temperature tracking, this is also a powerful tool in smart city projects and data collection for urban planners.
No LoRa network in your city right now?  Talk to us at Rivercity Innovations Ltd., as we can help you plan and deploy a LoRa network in your area, up to several thousand square kilometres of coverage if need be.  Have your OWN LoRa network, or using Things Network?  Call us to enable our devices on your network with custom APIs for your data connections, or become a retailer in your city.
The tracker still offers all of our normal app features, but with BeeSecure Bikes, you are contributing to environmental causes with the micro-climate data, and help reduce urban pollution while you safely commute.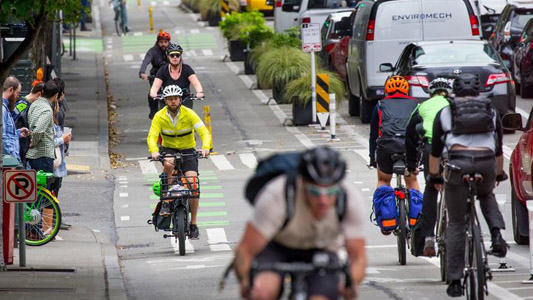 Monitoring for remote locations, construction sites, ag tech, or business data collection is available through our LoRa and cellular devices.  BeeSecure has several sensors available to securely monitor temperature, soil moisture, location, humidity, air quality, fluid levels, power states, and much more.  Perfect for cabin owners worried about water line freezes and intruders, through to agricultural producers monitoring soil moisture levels for your crops, our solutions are diverse and capable of being custom developed for your unique business needs.  Call us for a custom quote around your BeeSecure Monitoring needs.