Ambient Air – LoRa Sensor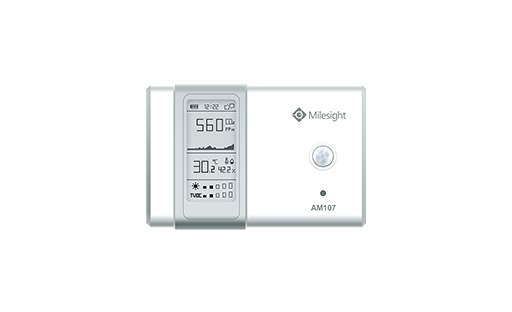 The Ambient Air Sensor consists of multiple smart sensors that detect temperature, humidity, motion, light, CO2, TVOCs (total volatile organic compounds), and barometric pressure. It is perfect for monitoring workplaces, group homes, hospitals, pharmacies, and schools to help reduce the spread of airborne pathogens.
This device connects over the LoRa network (additional setup required).
Gain control of your space by staying informed about your home or workplace environment. With the Ambient Air Sensor, you can access real-time data on our dashboard and receive custom SMS, call, and email alerts to changes in temperature, humidity, CO2 levels, barometric pressure, and more!
The Ambient Air Sensor provides you with the tools you need to maintain safe air-quality and good ventilation. CO2 monitoring can help reduce the spread of COVID-19 and airborne pathogens as you asses and track changes to your air-quality.
This device is small, discrete, and easy to install and customize.
Additional information
| | |
| --- | --- |
| Temperature Monitoring Range | -20°C to +70°C |
| Operating Temperature | (for the screen) 0°C to +45°C |
| Dimensions | 10.5cm × 7.04cm × 2.12 cm |
| Power Source | USB type-C or "AA" Lithium-Ion batteries (2) |
| Battery Life | Up to 1 year |
| Compatible with | all US915 and EU868 LoRaWAN regions across North America and Europe |
Easier to call us? We can answer your questions and take your order over the phone. Call us at 1-306-986-8888!